3kw Off Grid Solar System- Installed (Within 200km travel distance from Brisbane or Bundaberg)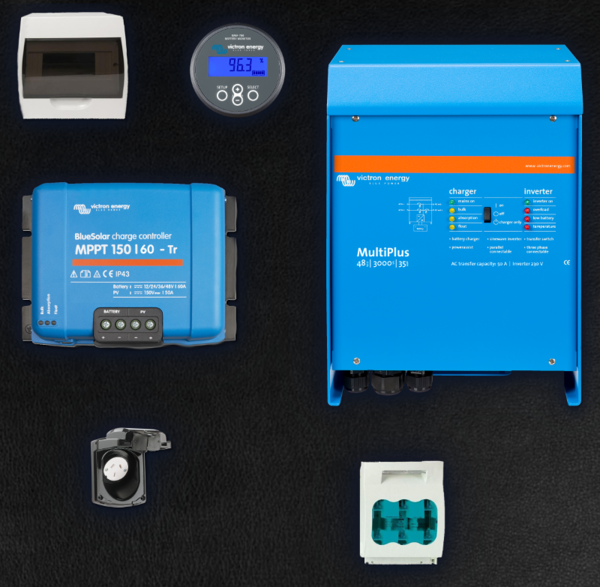 3kw Off Grid Solar System- Installed (Within 200km travel distance from Brisbane or Bundaberg)
(after rebate has been used to offset the cost of your Off Grid Solar System),( Within a 200km travel distance from Brisbane or Bundaberg).

This 3kw off grid solar system simply cannot be beaten. If you want to know why to buy our off grid systems read this;

What you need to know:
Application: Small house, cabin or shed. Light overnight energy use, try and keep overnight use to around 2.4kWh or less, this prolongs your battery life. This is not too difficult if you are using led lights, efficient fridge/freezer, LCD TV etc.
This system: PV (Solar Power) 3.18kW, for average total of around 16kWh production per day (based on around 5.5 hours of average peak sun hours per day). Tier 1 solar panels (Suntech or Phono Solar), 10 year product warranty, 25 year performance warranty.
Inverter/Charger Victron Multiplus, undisputed quality/performance (lithium Ion Battery compatible), 3kVa, 6000W surge, generator input and generator assist. European Company (Dutch) with 5 year warranty.
Batteries 48V, Lead Acid, Wet Cell, deep Cycle, T105, Trojan, world's biggest manufacturer of deep cycle lead acid batteries (USA Made), tried and tested over many years, 12kWh total energy, 2.4kWh (overnight usage) @ 20% Depth of Discharge, 3000 cycles.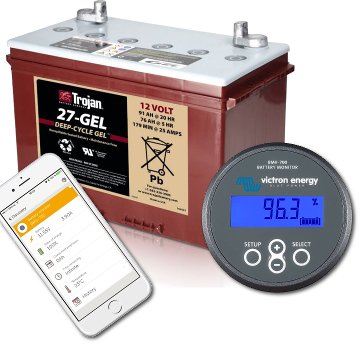 Monitoring Battery: Battery Monitor (can be installed inside/convenient location) shows the accurate state of charge of your batteries, charge/discharge currents, historic data logging, also shows on Smart Phone with Bluetooth. No surprises, know what your system is doing.
What about generators? As with most off-grid systems you may have to run your generator, after extended heavy cloudy days. The Victron equipment that we install, intelligently manages your generator input power/battery charging/loads, preventing generator overloads/tripping. This means that you do not need a large generator.
Upgrades/Support/Protecting your investment: Your initial investment need not be wasted if you decide to increase the capacity of your Off Grid System. Additional Victron Inverter/Chargers, charge controllers, batteries and Solar Panels can be added to increase the capacity of your system. Many Off-Grid Solar Systems do not have this flexibility.You are not tied to one type of Battery Chemistry, the Victron Multiplus Inverter/Charger is Lithium Ion battery compatible.
Rebates: Why miss out on rebates?, Let us install your Off Grid Solar System, we are CEC accredited and can claim rebates for your system. The rebates are then offset against the cost of your fully installed system. It can be tricky to find a CEC accredited installer to install an Off Grid Kit that you have purchased online.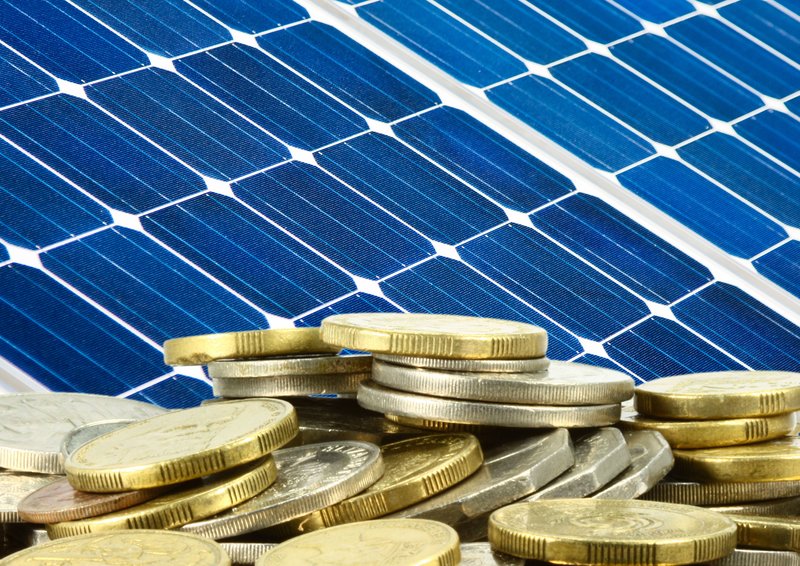 Installation: We install the Off Grid Solar System for you, this ensures that it is installed safely, correctly (producing maximum yield, configured correctly, prolonging system and battery life), warranties are honoured and regulations are complied with (allowing rebates to be claimed). We install the monitoring tools, in a handy location, to help you manage/monitor your energy usage. Daytime energy usage is normally not a problem, the sun is shining, your solar system is producing excess power, it is now time to use the breadmaker, slow cooker and washing machine.
However, if you would like a quote for a custom design feel free to read about our quoting and assessments.
Or click here to contact us