Victron VE Direct Bluetooth Smart Dongle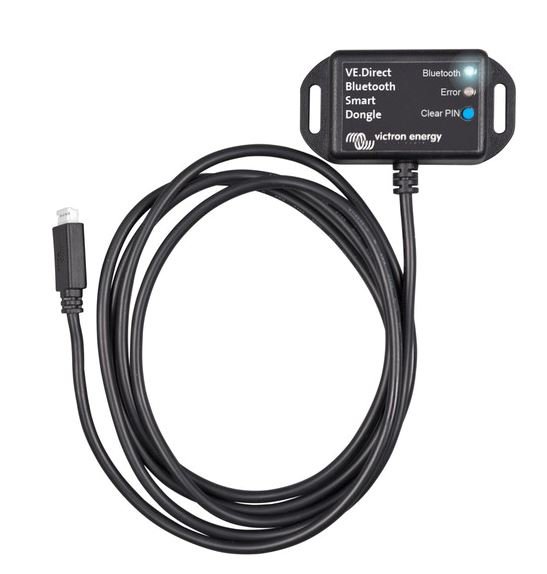 Victron VE Direct Bluetooth Smart Dongle
This is the convenient way to wirelessly view status/historical information about your Victron Energy devices on your Smart Phone or Tablet.
By using the VE.Direct to Bluetooth Smart dongle, you can display your BMV (Victron Battery Monitor) or MPPT (Victron Charge Controller) information on iOS and Android devices (Smart Phones/Tablets), using the VictronConnect app. Live status and historic Information can be viewed wirelessly, such as the status of the battery and solar panel power, plus other useful data.
The dongle can read data from the BMV-70x series battery monitors, Phoenix Inverters with a VE.Direct port, MPPT Solar Charge Controllers (except for the 150/70 and 150/85) using the VE.Direct communication port and the Blue Smart IP65 Charger.
The used device needs to have Bluetooth 4.0 (BT LE) in order to work with the dongle